We secure jobs in Germany.
"Made in Germany" is the core of our product philosophy. Therefore, the commitment to Germany as production location has the highest priority. This is also a commitment to the excellent professionals that the company employs. They guarantee for product quality and hence customer satisfaction. That is why we offer the best working conditions.
The headquarters of BURG-WÄCHTER is located in Wetter-Volmarstein at the Ruhr. The largest production site however, together with the research and development department, the training center and the central warehouse, is situated in Meinerzhagen-Valbert on the edge of the Sauerland. Other production sites are located in Wismar (Mecklenburg-Western Pomerania), Romania and China.
Our headquarter in Wetter-Volmarstein
Administration & sales
BURG-WÄCHTER KG
Altenhofer Weg 15
D 58300 Wetter
Tel.: +49 (0) 2335 965 30
Fax: +49 (0) 2335 965 390
Our location in Meinerzhagen
Production · Research & Development · Purchasing · Training Center
BURG-WÄCHTER KG
Wormgermühle
D 58540 Meinerzhagen
Tel.: +49 (0) 2358 905 0
Fax: +49 (0) 2358 905 100
Our distribution partner in the USA
Steinlock, Inc.
2637 Martz Rd Rockingham, VA 22802
Tel.: +1 (602) 315-0151
Location France – Sites de distribution
Notre maison-mère en FRANCE à Pont-Sur-Sambre
Administration – Production
BURG-WACHTER France SAS
Route / Z.A. de Pantegnies
F 59138 Pont-Sur-Sambre
Notre site de Mommenheim
Distribution
BURG-WACHTER France SAS
2, Rue des Hêtres
F 67670 Mommeheim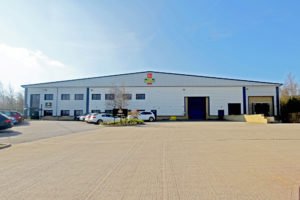 UK Office
BURG-WÄCHTER UK LTD.
Eurocam Technology Park
Chase Way, Bradford. BD5 8HW
United Kingdom
Tel.: +44 (0) 1274 395 333
Fax: +44 (0) 1274 731 694