New window locks trigger an alarm – also useful as a child safety device.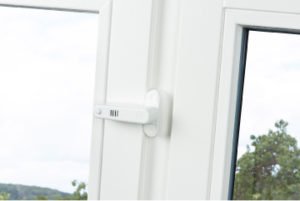 Caution, burglar …! A new window alarm stops criminals in their tracks. The 110 decibels act as an effective deterrent. The FSA 2020 burglar protection developed by Burg-Wächter is easy to install and complements the certified window lock series WinSafe.
It is also suitable as a child safety device.
An acoustic warning alerts the occupants
Security specialist Burg-Wächter has extended its burglar protection product range with this new window alarm. The FSA 2020 generates an acoustic warning sound when the window is opened, which in turn alerts the occupants. Its sturdy swivel latches fit on steel, plastic, aluminium and wooden window and door frames. A mounting width of 23 millimetres is sufficient. Can be mounted in minutes.
Child safety device
The window alarm is also suitable as a child safety device. It warns parents immediately if the young ones are trying to open a window.
The window alarm complements the WinSafe range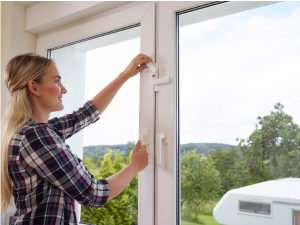 The alarm complements the WinSafe series with WS 11 to 44 models for single and double-leaf windows, hinges and handles. This line is VdS-approved for wood or aluminium frames and is ECB•S-certified. WS 33 and 44 are also certified for plastic frames with metal insert.
Federation Government supports products for burglary prevention
Important for consumers: The Federal Government supports the installation of burglar-prevention products. This has been available for an investment sum from 500 Euro since Spring this year.